Hello. So, NEW STUFF FOR 2018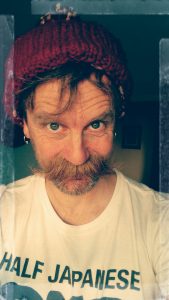 In 2018 I'll be standing up and speaking words and sometimes these words will last an hour and be in a very definite order and that will be me be touring my show, 'How I Came To Be Where I Never Was'. With loads of production help from the legend that is Christina Poulton and Strike A Light in Gloucester, and funding and support from The Inn Crowd and Norwich Writers' Centre, I'll be doing one-off dates all over the place and also a little tour of the eastern counties of England in late Spring. Dates are still being firmed up but confirmed for now are one-offs in Southampton, Wolverhampton and Stroud. None of which are in the east, but then they're not part of that tour. Anyway, check the gig list for details.
Also, you'll see that 2018 starts off quite flashily with a gig at The Royal Albert Hall. I'm doing stuff at 1.30pm because I've got to get the train straight back home to host the spoken word events for the Good on Paper party in Stroud. This is not my show, so the word-order is unpredictable. As is the public response.
Meanwhile, above is a pic of the new hat my missus knitted for me for Xmas. She's a good knitter, and I'm an enthusiastic hat-wearer. Together, we work wonders. There's a blue and yellow one under construction.
Below is my old hat- obtained in 1998 from Brighton car boot for 50p- which the dog has now chewed a bit.
Happy New Year and all that.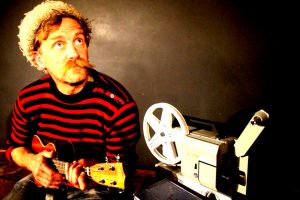 OLD NEWS
I've deleted the old news. If it's not new, it's not news. It's olds. I didn't get Andy to make me a page for olds. Anyway,  yesterday's online news is only fit for wrapping silicon chips in.