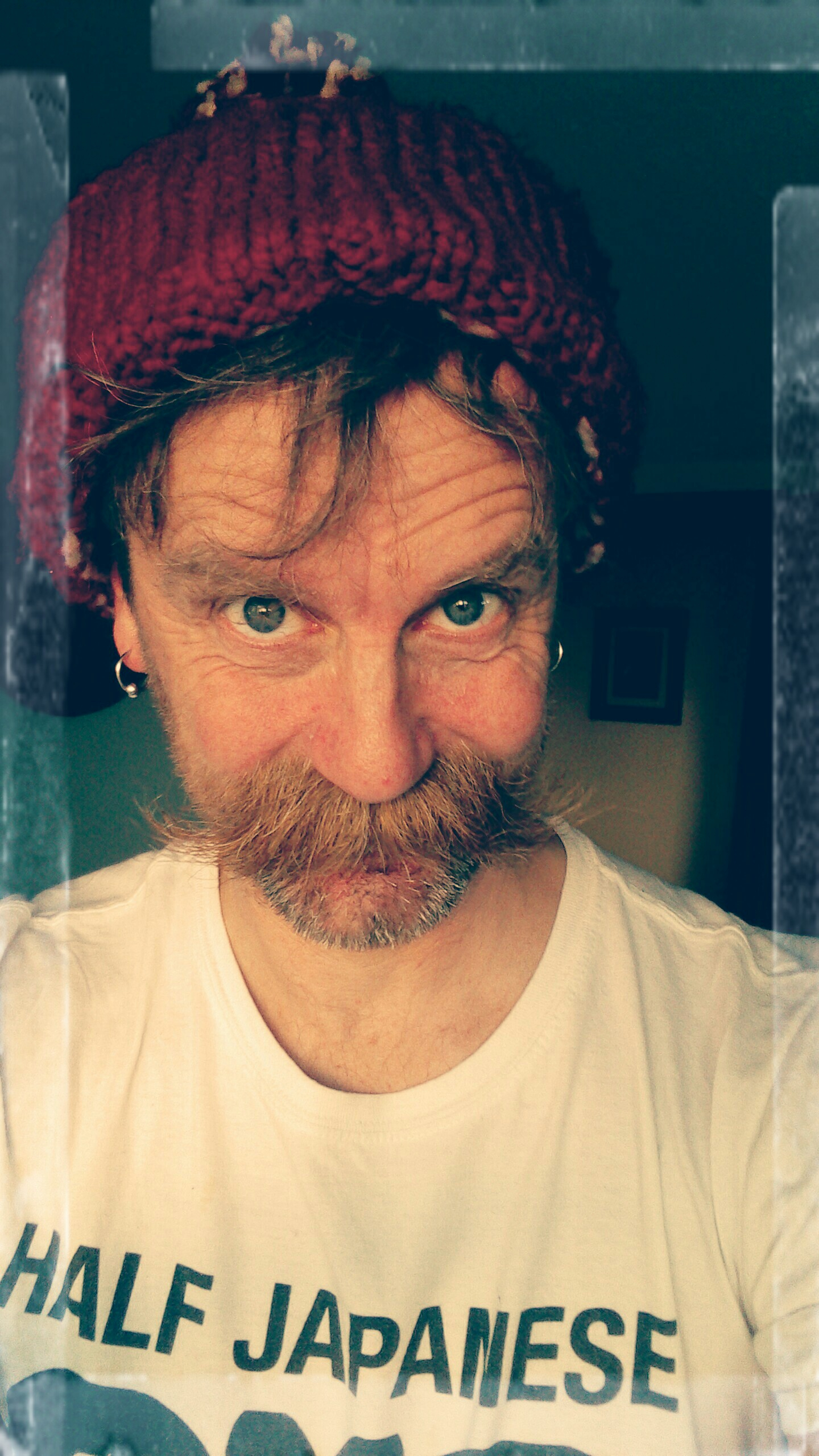 An economic refugee from the home counties, Jonny began his 'career' spitting vicious political verse between bands at punk gigs until cured by a West Country shaman. Now he 'does' poetry that deafly fuses bittersweet autobiography, political disillusionment and surreal whimsy in an act which has established him as a firm favourite at festivals, arts centres and housing benefit offices up and down the country. Equally at home on  cabaret, poetry and alternative comedy stages and stridently anti-competition in both the Arts and life in general, Jonny is- to his own disgust- winner of countless poetry slams and has come second three times in the UK National All-Stars slam. He has two volumes of poetry, prose and threadbare philosophy- 'The Sustainable Nihilists' Handbook' and 'Poundland Rimbaud'- out on the Burning Eye imprint, and his solo no-fi stand-up spoken word show 'Man Up, Jonny Fluffypunk- One Man's Struggle with Late-Onset Responsibility' spent 2015 touring around the garden sheds, allotments and summer houses of Britain in a blatant championing of homespun DIY culture. A new show, tentatively entitled 'How I Came To Be Where I Never Was', is in development, and work-in-progress shows have been very favourably received.
As well as writing and performing, Jonny runs poetry and performance workshops, putting shapes and colours into the minds of young and old alike. He is co-host of the West Country's pop-up poetry gig Hip Yak Poetry Shack and host of Stroud's Mr Fluffypunk's Penny Gaff, bringing obscure art to the masses.
Jonny has also co-written and co-starred in a number of acclaimed and shortlisted spoken word shows, notably in the Edinburgh and Brighton Festivals, has had his naive, outsider art-style paintings exhibited several times, is experimenting with shadow-puppet theatre and super-8 cinema and frequently entertains himself by clowning in city centres without either asking for money or being included under the safe umbrella of a council-sponsored street arts festival, which seems to confuse people.
Acute social observation, intricate humour, surreal fantasy, sharp irony and wit… and England's most pretentious moustache- The Independent
This man truly relishes language. GO SEE HIM– Tony Allen ('the Godfather of Alternative Comedy')
Sublime…well-crafted, tender and life-affirming. Highly Recommended– FringeReview
Jonny Fluffypunk is a genius– Dan Cockrill, Bang Said The Gun
A comedy colossus– The Source, Bristol
A cross between Norman Wisdom and Citizen Smith– Stroud News & Journal
Vaguely funny. Vaguely interesting. Excessively overconfident- BBC Southern Counties Radio